Any Indian meal, any course per se, never stops with one or two dishes. We always go overboard with "The more the merrier". Not that I am complaining, of course I enjoy it but this is the fact. If you take a normal lunch in Tamil Nadu, it has sambhar, rasam, a veggie side and curd. It is almost the equivalent of a mini thali served in restaurants nowadays. This attitude might have stemmed from our belief that a meal should have an equal balance of all six flavours viz., sweet, salt, sour, pungent, bitter and astringent. Hence the amalgamation of these served in one Platter is known as "Thali" - literally meaning the plate in hindi. Down in the south, it is "Sapadu" or Virunthu but the name Thali is prevalent.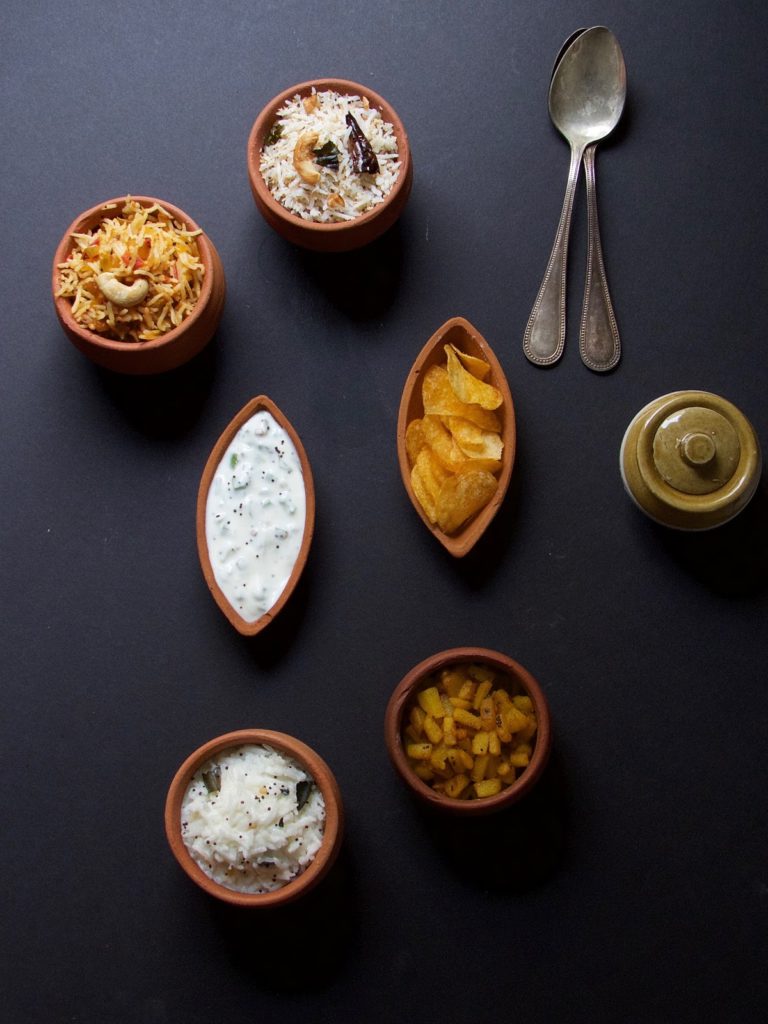 But nowadays, with so many options available and the lack of time for the most of us, this practice is no more followed. Including myself, we always look for an easy way out. I always try to combine rice, veggie and the proteins, like lentils all in one dish. It saves us so much time and the "Thali" preparation has been pushed back, reserving it for special and auspicious occasions. But the same concept has been adapted by the restaurant and it is a major hit. Even here in Germany, the locals enjoy it so much. There are so many variations; the North Indian Thali, South Indian Thali, mini thali and the restaurant special Thali etc..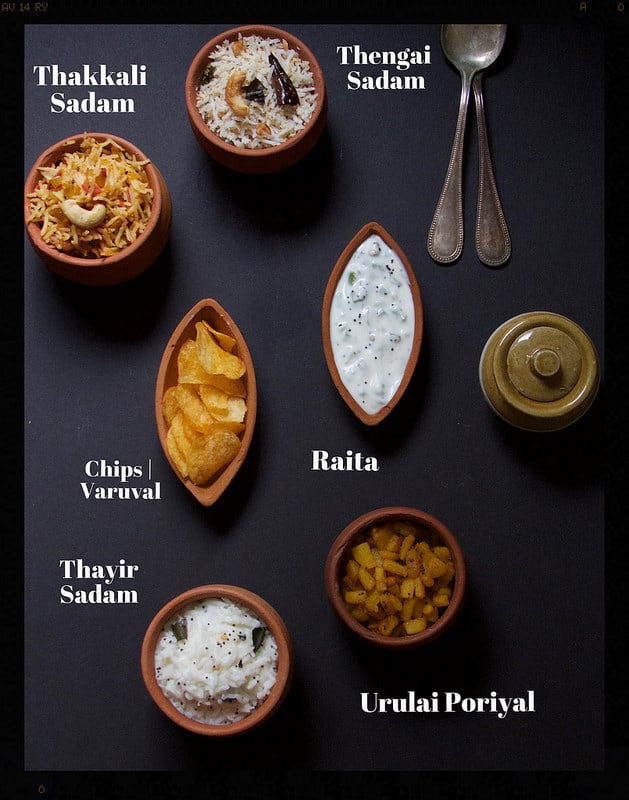 In today's post I have made a mini thali from the South. It mainly consists of the variety rice, a veggie side, papad or varuval, curd or raita and pickle. For the sweet, you can keep it simple by serving kesari or fruit. (sorry, I missed my sweet in the pic.)
This thali consists of :
Check out the Blogging Marathon page for the other Blogging Marathoners doing BM# 70 here.