Everyone loves the classic hot chocolate and with the cold season approaching we resort to all these special hot beverages and the sales go through the roof of many coffee shops in town. This time how about diving into something new, relishing the ancestor of our dear hot chocolate,
Xocolatl
- Spicy hot chocolate of the ancient Aztecs. Historians believe that the cocoa was first discovered in the MesoAmerican region. The ancient rulers of the Mexico, the Aztecs used this cocoa to prepare their traditional drink.
Xoco
means bitter beverage and
atl
means water. So typically this is a bitter drink but spiced with jalapenos. This is how the raw cocoa was used in the olden days until Colombus took this back to Europe where it was mixed with milk and sugar and made more palatable. In the ancient time it was just mixed with water and sometimes vanilla bean and honey, with the ingredients readily available. It was the Europeans that refined it and made it a vital ingredient in many of the desserts.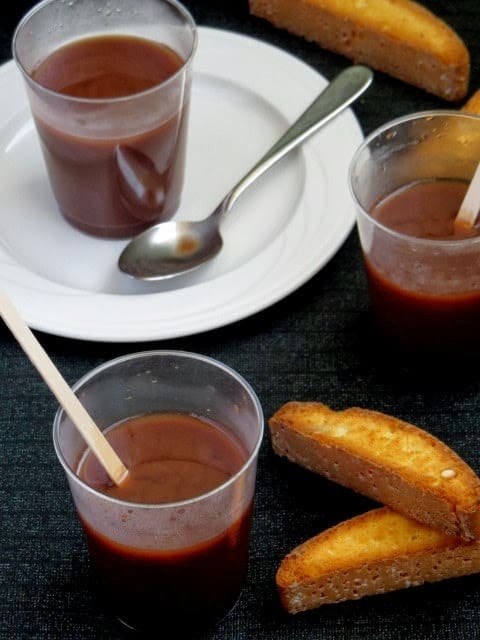 Traditionally this drink made by grinding raw cocoa and water. But we can substitute this with cocoa powder and add milk if the taste is very bitter.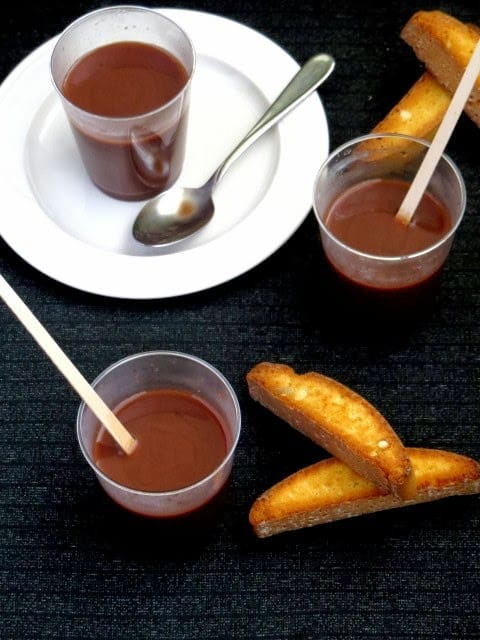 Xocolatl | Aztec Spicy Chocolate
Jalapeño spiced Hot chocolate, traditional ancient chocolate drink of the Aztecs.
Prep time: 2 mins | Cook time: 2 mins | Total time: 5 Mins | Serves: 2
Ingredients

2 Cups Water
1 Jalapeño, sliced with seeds
2 tablespoon Cocoa powder
2 teaspoon Sugar or more as per taste
1 teaspoon Vanilla extract

Instructions

In a saucepan add water and jalapeños and bring it to a boil.
Then add the cocoa powder, vanilla extract sugar and mix it well until it dissolves completely. Serve it hot.
This recipe is for letter "X" under "Misc" theme. Check out other BM #32 Marathon runners' posts here in this page.