Today's recipe is one of the most popular sweets made throughout North India. This is made especially during Diwali throughout the region. Very easy and uses less than five ingredients to make.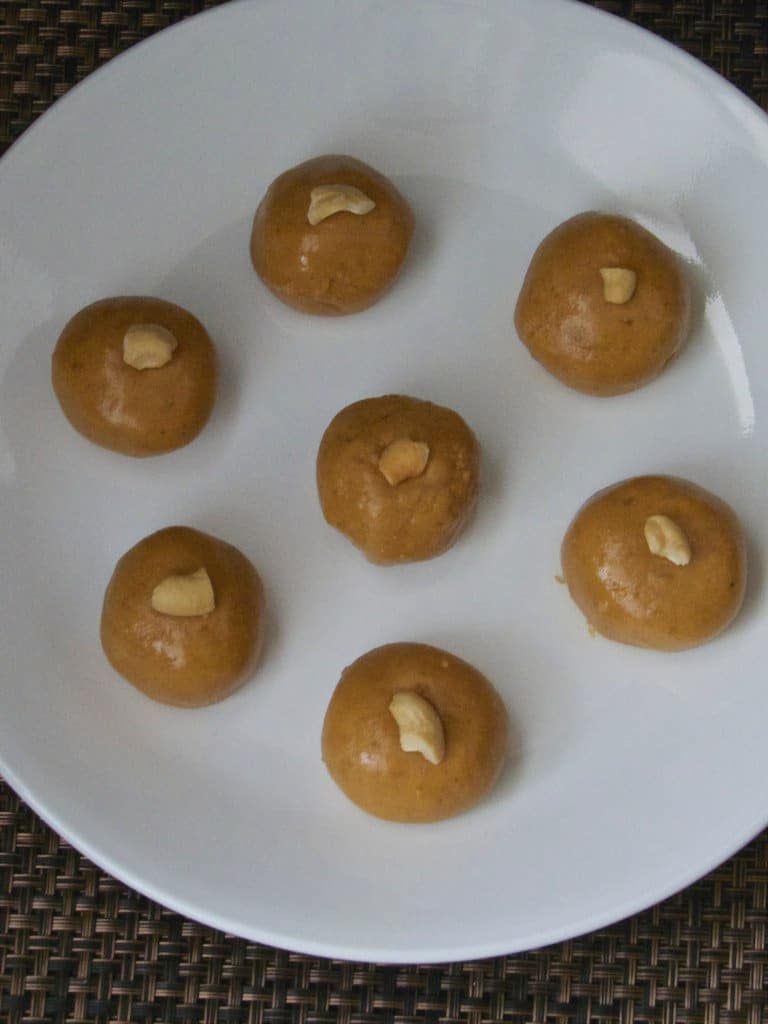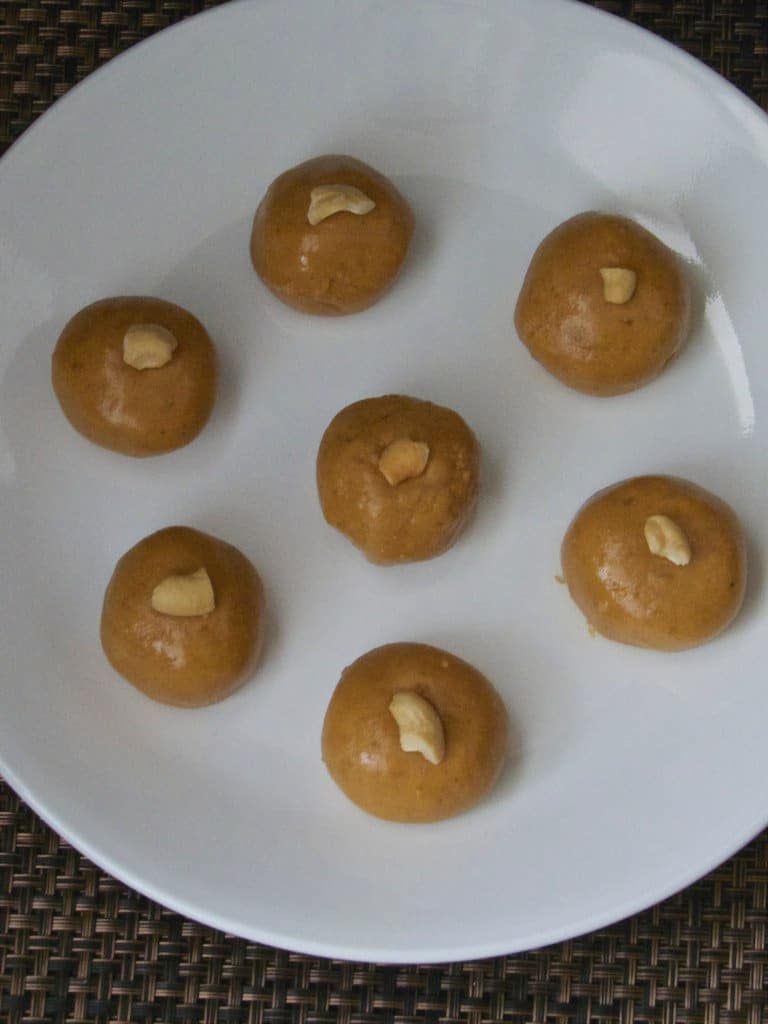 Besan Ka Ladoo
Small dumplings made with gram flour and ghee and nuts.
Prep Time: 10 Mins | Cook Time: 30 Mins | Total Time: 40 Mins | Yields: 11
Ingredients

1 Cup Besan | Gram flour, sieved
¼-1/2 Cup Ghee | Clarified Butter, melted
½ Cup Powdered sugar
½ teaspoon Cardamom powder
Nuts for garnishing

Instructions

Heat a kadai on low flame and dry roast the besan flour. Keep stirring it continuously for about 10 minutes until it starts emitting its aroma and turns slightly golden brown. The raw flavour should have been gone by now. If not keep stirring for some more time.
Now add the melted ghee and stir it continuously and vigorously so that it does not form lumps.
Then add the powdered sugar, cardamom powder, nuts. Mix it well and turn off the flame.
Let it cool completely. Then start making small balls and store it in an air tight container.
Notes
A very important thing to notice is that the besan's raw flavour should be gone before adding ghee and sugar. Also you should keep stirring it continuously in order to prevent it from either burning (while roasting) or it should not form any lumps.
This post is for Blogging Marathon 41under the theme "Picking all the way - Maharashtra". Check out the Blogging Marathon page for the other Blogging Marathoners doing BM# 41 here.