Being a working woman, mom always tried to fix us with breakfast that is easy, quick or something that didn't require her to baby sit constantly, so she could finish up all her household chores before she left home. We all know how children can be when it comes to food; me and my sister are no exception to that. Also we are not accustomed to cereals and toasts on a regular basis, making her job even tougher. I still remember how edgy she would be in those morning hours and how even the slightest insensible act would fetch you a glare. So despite the whining and crying we frequently end up with idly's and dosas for breakfast, and when we get bored of having them in a row, the next thing on line would be made,
"upma"
.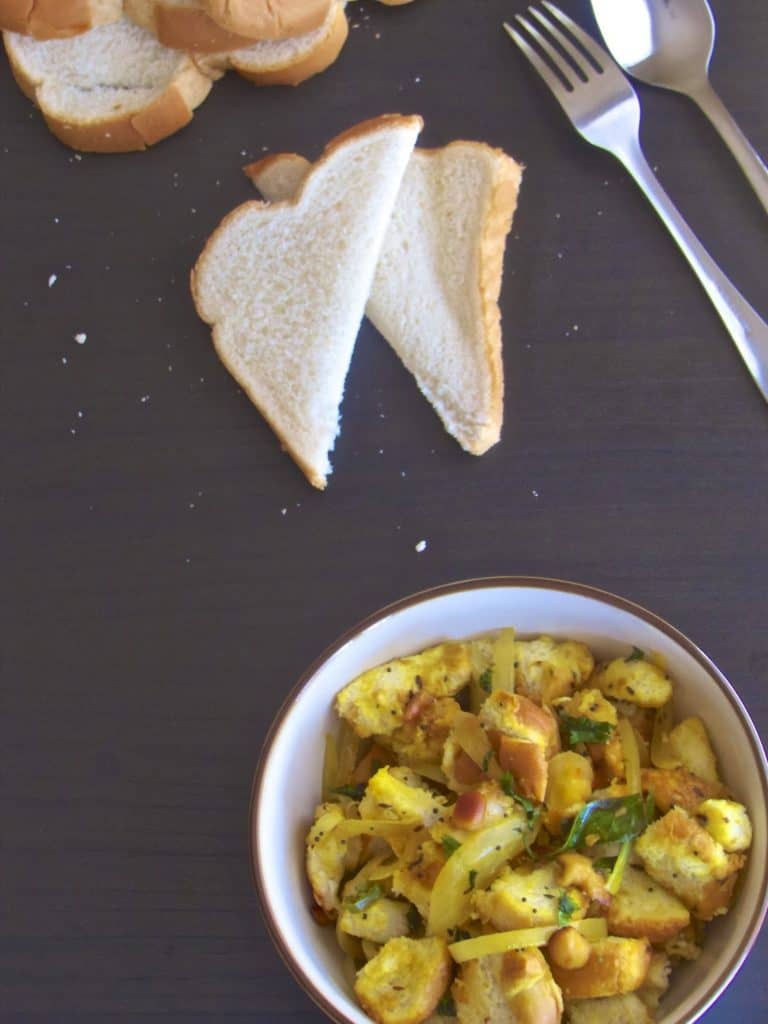 This is one effortless recipe tailor-made for the morning flurry. Left over breads, even toasts can be used in this. Cubed and spiced with ginger and chillies to be made into a spicy upma.
Stepwise Illustration

1. Heat oil in a Kadai/Pan and add the tempering.

2. Then add the Onions, allow it to sweat. Add the ginger and the cubed bread pieces, cover and cook them for a minute. Serve them warm.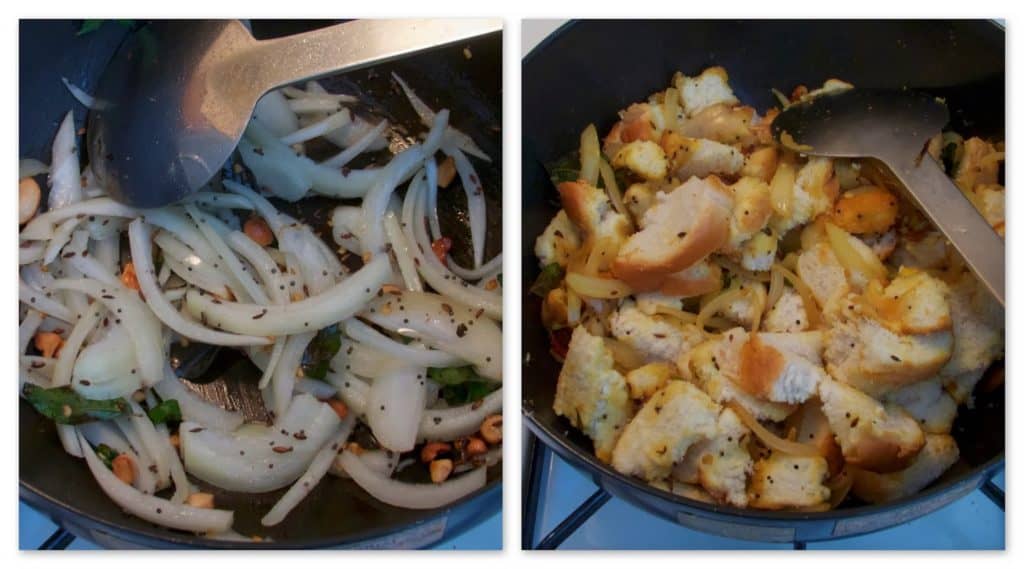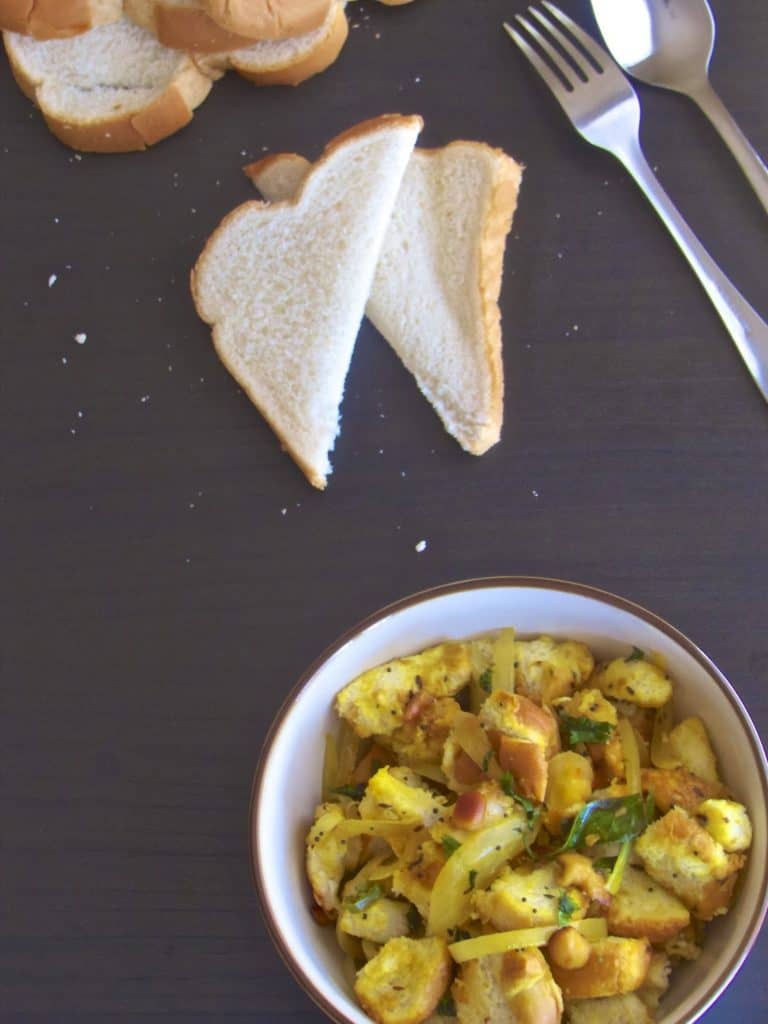 Bread UpmaLeft over breads, cubed and spiced with ginger and chillies to make a upma.
Prep time: 5 mins | Cook time: 15 mins | Total time: 20 Mins | Serves: 2
Ingredients

10-15 slices Sandwich Bread, cubed
2 tablespoon Cooking Oil
¼ teaspoon Mustard seeds
¼ teaspoon Cumin seeds
2 no's Green chillies, finely chopped
1 Stem Curry leaves, chopped
1 tablespoon Broken Cashews or Peanuts
1 Medium sized Onions, sliced
½ tablespoon Finely chopped Ginger
¼ Cup Water
Few Coriander leaves, for garnishing

Instructions

Heat oil in a Kadai / Pan over medium high flame. Once it is hot, add the mustard seeds and allow it to crackle. Lower the flame to medium and then add the cumin seeds, green chillies and curry leaves. Once they crackle, then add the Cashew nuts and fry them till they turn golden brown.
Then add the Sliced onions and finely chopped ginger and give them a quick fry. In this recipe the onions need not turn pink or brown. Just a quick stir would be enough.
Add little water and then the cubed bread pieces. Mix it well. Cover the pan for a minute and cook.
Garnish with coriander leaves.
Notes
To keep the bread moist, sprinkle water on it before tossing it in the pan or keep the sauce little watery so that the bread cubes can dunk well in the sauce and be moist, if not the upma will be very dry and hard to swallow.