All that begins well, ends well. This whole month has been a virtual treat for you and me as well. At the end of this month, I felt that trying to capture the Indian culinary essence is highly impossible and it will be unjustified. So much to know about each culture, region and people. Today is the last stop in our journey -West Bengal. According to wiki, this state has come under many different rulings and each one has given their fair share to the now Bengali cuisine. The Turks, nawabs, Europeans and Chinese. Kolkatta, the capital of the state is famous for the popular hybrid Indo Chinese street foods. This state is known for its sweets, fish and rice. I simply love Bengali sweets because most of it are milk sweets. Bengalis make the best milk based sweet in the world.- Rsagulla, ras malai, Sandesh, I can keep going.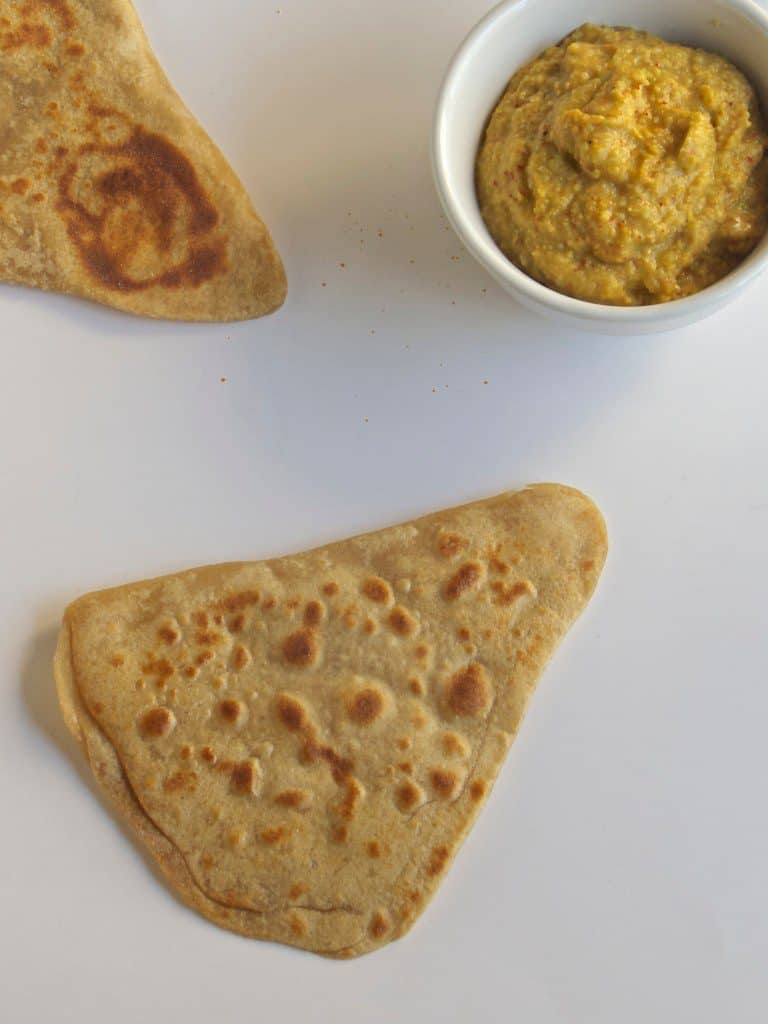 But today's recipe is a simple breakfast menu from Bengal. Triangle paratha - the rotis are folded and shaped into triangle. Oil is applied in between folds to get a crispy paratha. Serve this with a spicy aloo fry in a traditional way or you can use do with this simple chutney.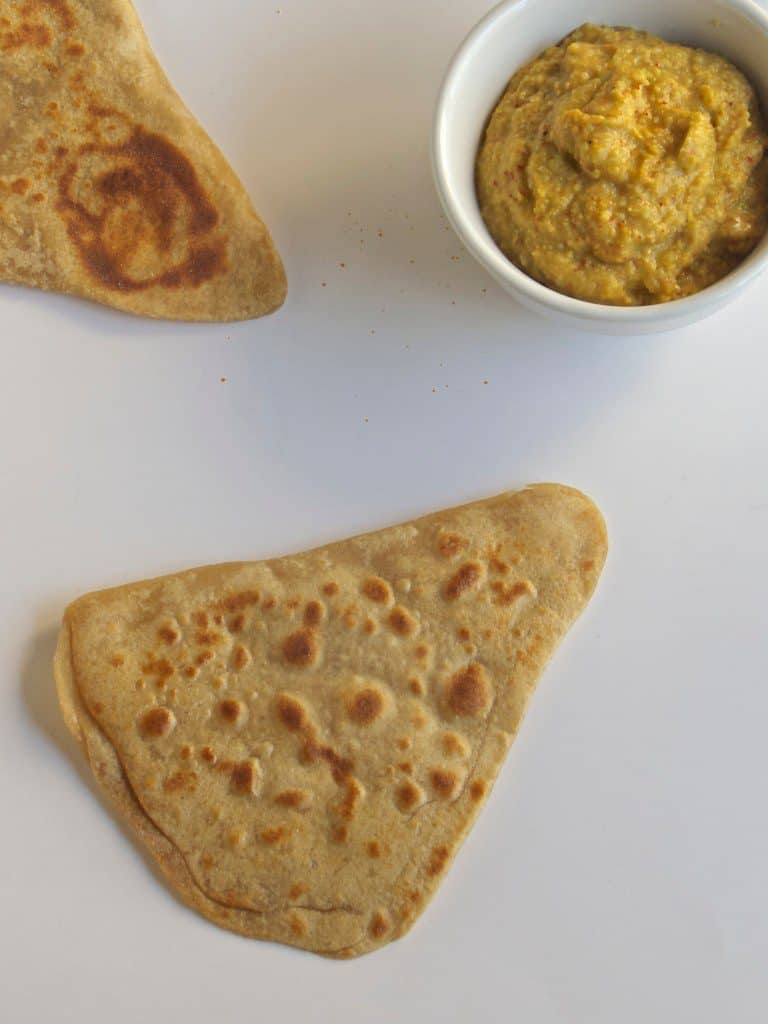 Trikon Paratha | Triangle Paratha
Triangle shaped crispy parathas from the state of Bengal.
Rest Time: 1 Hr | Prep Time: 10 Mins | Cook Time: 15 Mins | Total Time: 1 Hr 30 Mins | Yield: 6-7
Ingredients

1 Cup Atta | Wheat flour
¼ Cup Maida | All Purpose Flour
Salt to taste
Water to Knead
Oil to brush it on the side

Instructions

Knead the dough as you would for Chapathi. Rest it for about half an hour.Divide into 6 equal parts and keep aside.
Roll one into a 6" circle. Brush it with oil or maida. Fold it to make a semi circle. Again fold from the side to form a triangle.Now, roll it again to form a proper triangle shape. You can check this recipe for stepwise pics.
Heat the tawa, cook these parathas on both side until they have brown spots. Spread oil liberally on the sides while cooking.
This post falls under the state West Bengal, in East India. Check out the Blogging Marathon page for the other Blogging Marathoners doing BM# 39