I love the concept of sandwich. It let's our creativity flow in all directions. Any liking of your choice can be used as a filling.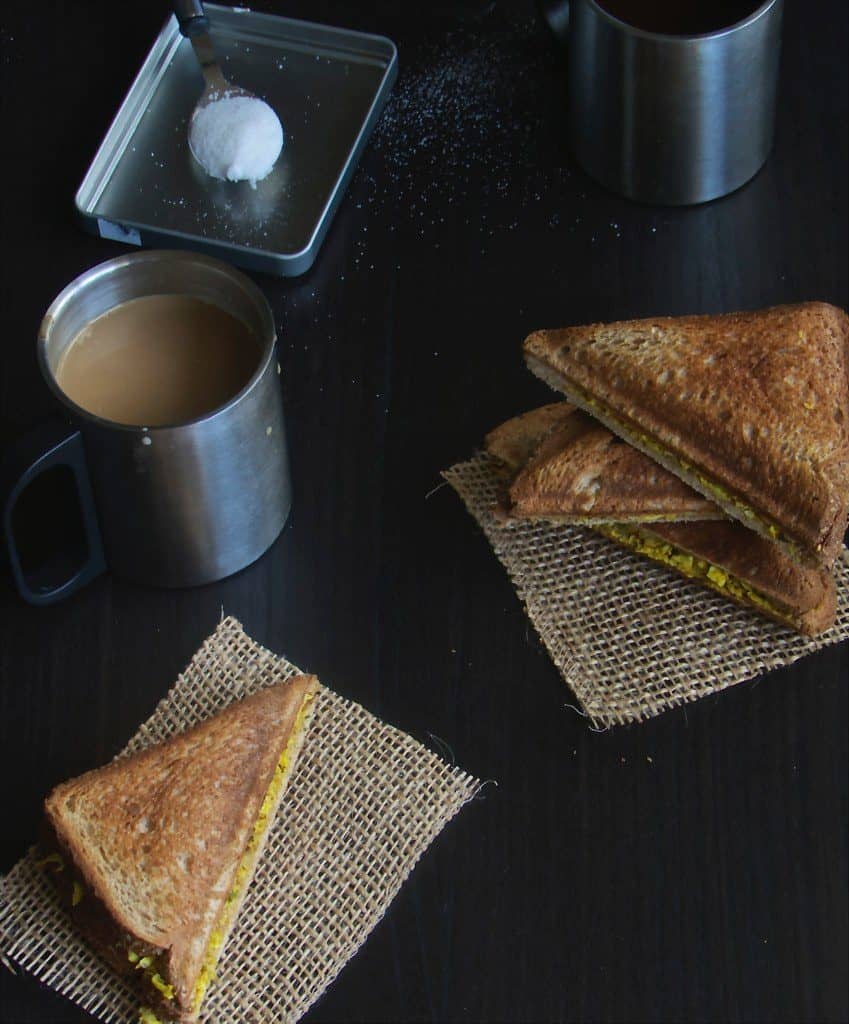 For day 2 it is a paneer sandwich. Indian Masala filled paneer burji sandwiched between breads.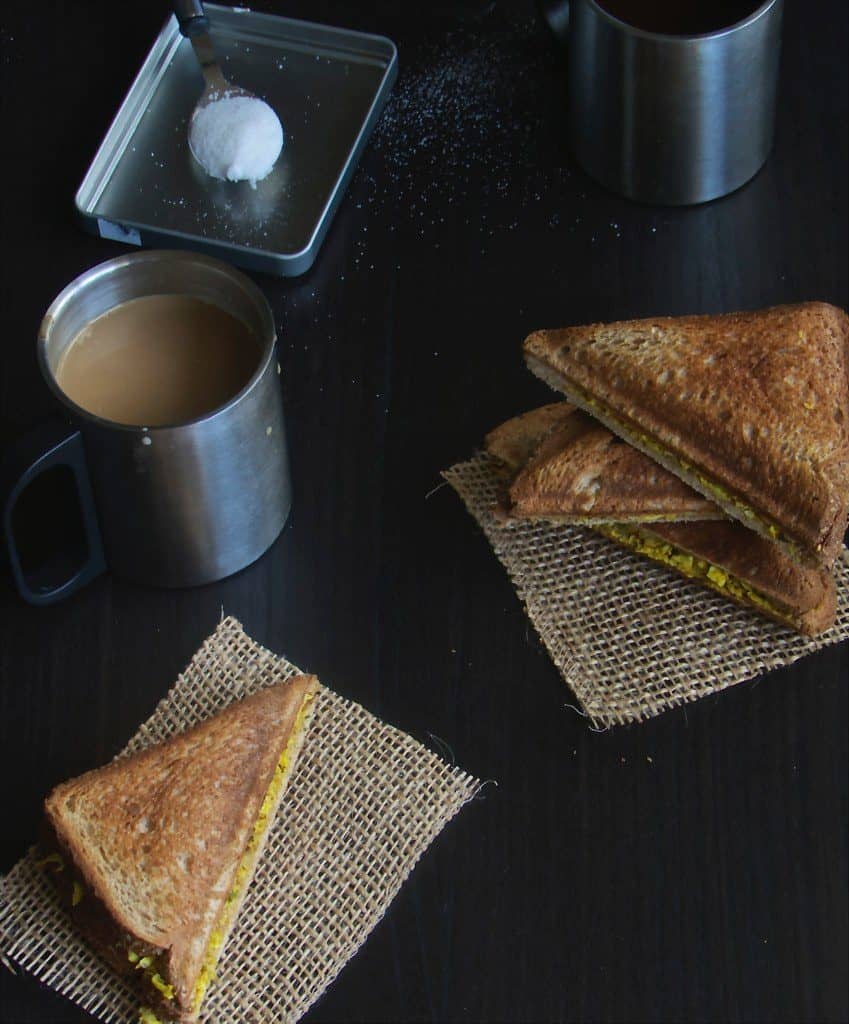 Paneer Sandwich - Indian Style
Grated paneer sandwiches, seasoned with Indian spices and herbs.
Prep Time: 10 Mins | Cook Time: 5 Mins | Total Time: 15 Mins | Yields: 5
Ingredients

Grated Paneer
3-4 shallots, finely chopped
Finely chopped Spring Onions, Green and Whites
Finely chopped Green chillies
Kauri Methi | Dry fenugreek leaves (optional)
Cumin powder
Garam Masala
Salt to taste

Instructions

Mix all the ingredients mentioned under the filling. Check for seasoning and adjust if needed.
Prep the sandwich maker or heat the tawa. Cook until it turns golden brown.
Serve them immediately when it is hot
Notes
You can play along with this filling. Paneer is a blank slate that can be filled with any seasonings you prefer.
Also if you are used to Kasuri methi, do not skip it. It gives a wonderful fragrance to the sandwich.
This post is for Blogging Marathon 43 under the theme "Tame the Yeast". Check out the Blogging Marathon page for the other Blogging Marathoners doing BM# 43 here.