Hmarcha Rawt - Roasted green chillies crushed with ginger and onions. A simple Indian chutney on the side of rice or roti.
Mizoram, etymologically bifurcated as "Mi" meaning People, " Zo" meaning hills and "Ram" meaning land. Hence commonly known as Mizo - The hill people. One of the seven sister states of India and is situated in north east corner of the country. It has the 2nd highest literacy rate in the country and the only state in which people are not divided by class, caste or distinction. The Mizo people lead a colorful life. Dance and music are integrated part of all of their cultural festivals and Mizo people are well versed in folk dances. The Mizo cuisine is predominantly non vegetarian as like other north eastern state and rice is their staple. Just like their neighboring states, Mizo people are also two meals person. While most of the food from this region seems to be bland, there is one fiery dish that nullifies the effect.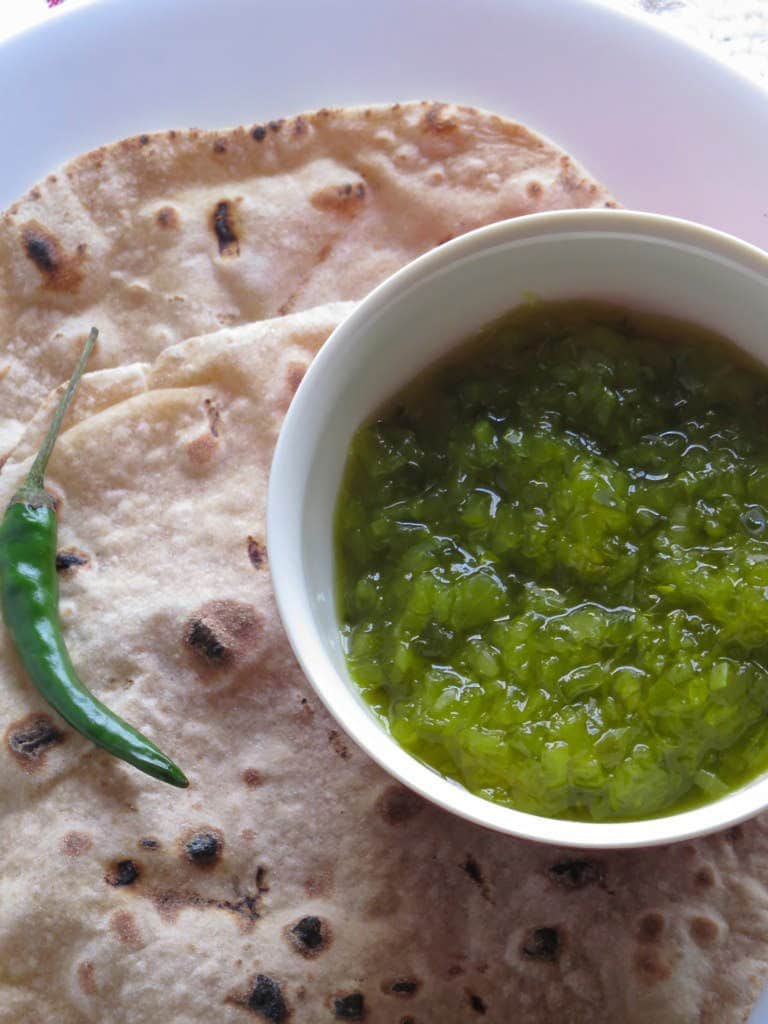 It was smoked tomato chutney from Meghalaya yesterday and today it is roasted hot chillies from Mizoram. Both the chutneys are a good accompaniment for most of the Indian breakfasts. In this recipe, both red and green chillies are used. Based on your heat preference, you can always adjust the amount. There is no thumb rule for measuring the ingredients in this recipe. It is up to one's choice. Use the below given measurements as a ballpark measure and adjust your recipe.